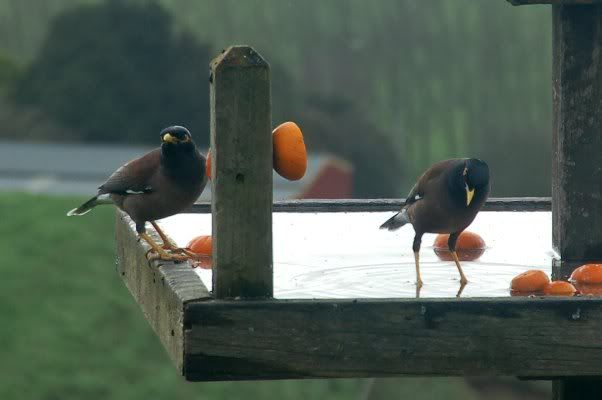 Myna
The myna will eat fruit, food scraps and invertebrates. They will happily frequent the bird table and bird bath and often drive smaller birds away.
If this becomes a problem consider introducing a range of bird feeders. Bird feeders with roofs will often deter the larger and more aggressive birds, Providing a selection of different bird feeders will attract and ensure a wider range of birds will visit and take up residence in your garden.
The myna breeds during the summer and will lay eggs from November to March.